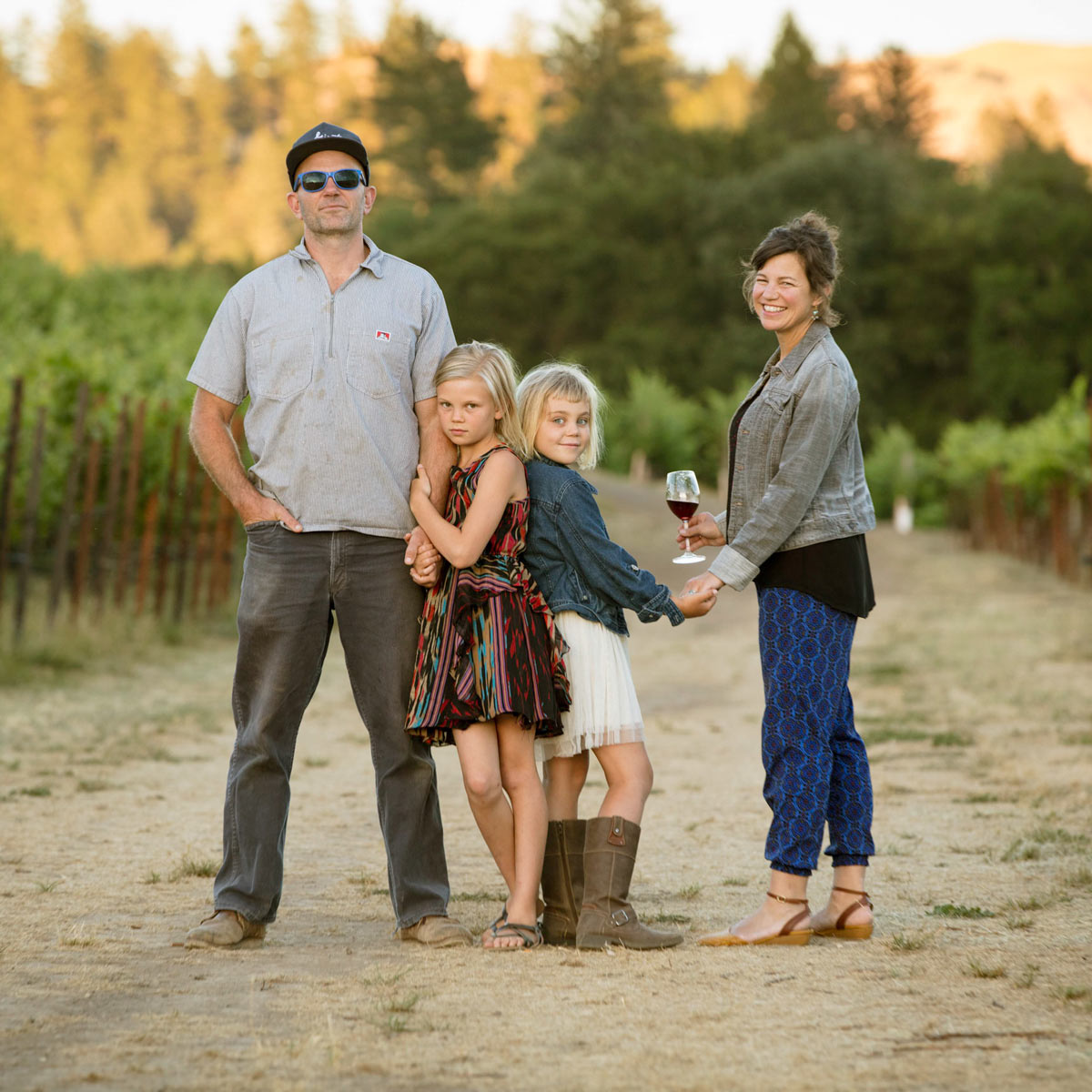 Laura Carpenter – Proprietor
Laura Carpenter Hawkes credits her peripatetic upbringing for her love of travel, people and accents. Raised a brat mainly in the East and South, she has called the Bay Area home since 1993, and has been in food, beverage, and hospitality almost as long. Once the wine bug really took hold, she made a serendipitous series of decisions to make her passion a career. Typically late to the party, she recently got her Level 2 Certification from the Court of Master Sommeliers, and plans to continue studying and practicing stellar service in her adopted hometown of Healdsburg.
Jake Hawkes – Winemaker
Jake Hawkes has no formal training as a winemaker, but he has always loved to drink. He was born in Alexander Valley, grew up on a farm, and started making Chardonnay in high school in glass demi-johns. Twenty-five (or thirty) years later, his approach to winemaking is very much the same as it was then: keep it clean and stay away from oak. He lives in Alexander Valley with his wife and kids and works in the family business: growing grapes and making wine.
Giannina Hawkes
Giannina Hawkes was born in Seoul, South Korea and came to Sonoma County in 1983. She grew up, one of three kids, in Alexander Valley on a farm that her parents bought in 1971. As a youngster she moved a few towns away, spread her wings and came back to what she knew: family and wine.
Giannina resides in Sonoma County with her two boys, Lucas and Jonathan, and works in the business with her family. You'll find her typing away on her computer most days, trying to make it all work out in the end.